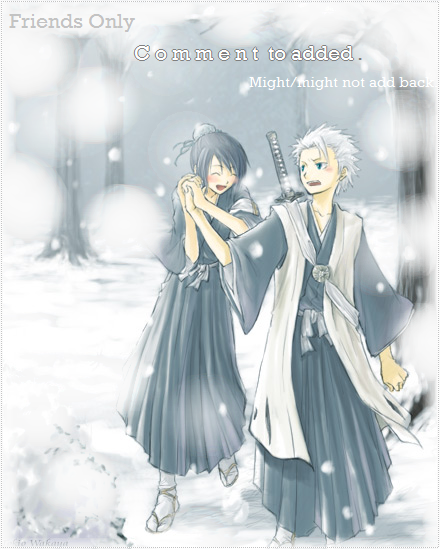 (Art by K-AOA on pixiz -made for me- <3 touch and burn)

Welcome! This is Lily's Journal. Try not to lose your brain or even worse die! <3 I hope you find what you came for, and maybe even take some fish on your way out.



(

~If you want to be added comment here. <33~Collapse

)



Everything else? You should have gotten them from my profile.

Take care, and have a nice day.


My Feelings:

curious